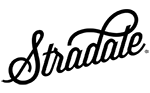 Open Hours Monday – Sunday – 10 am to sunset
Phone/Email – Monday to Friday: +40 723 406 071 / office@flavours.ro (except Legal Holidays)
Payment – cash and card
Find out more about us here: stradale.ro
Under the signature of Chef Foa & Chef Shoo, Stradale will always surprise you with spectacular food. Our chefs strive to offer you the best culinary experience through our pillars of healthy eating: fresh and local food mixed with international recipes & live transparent cooking. We use different food technology for all our products – from Japanese Robata to Indian Tandoor, and French Rotisserie. At Stradale Edenland you daily have over 30 different dishes – juicy meat, curries & stews, pastas, different sides – from the famous Foa's Fries to Basmati Rice with Fresh Herbs, salads and also vegan products. The home-made desserts will also be available, as well as fresh specialty coffee.
Stradale was born in 2012 from a love for food and from the markets need of spectacular, clean, and healthy food, offering to each one of our guests a live cooking and street food experience.
For us, there are no two events the same – everything is tailor-made, adapted to the clients' needs. Send us an email via office@flavours.ro with your request and we will get back to you in no time.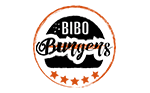 Open Hours Monday – Sunday – 11 am to sunset
Phone/Email – Monday to Friday: +40 766 553 270 / office@biborestaurant.ro, from 9:00 am to 6:00 pm,
except during legal holidays
Payment – cash and card
www.biborestaurant.ro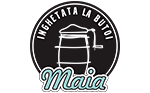 Open Hours Monday – Sunday – 11 am to sunset
Payment – cash only

For events we can take cake orders (classic or ice cream) from Monday to Friday (except legal holidays).
Phone/email +40 751 569 262 / office@butoiulcuinghetata.ro.
For orders please contact us in advance. Orders can be placed at least 4 business days before the event and only after booking a space.
We'll only consider orders that are emailed from Monday to Friday (09.00 am – 06.00 pm).
www.butoiulcuinghetata.ro