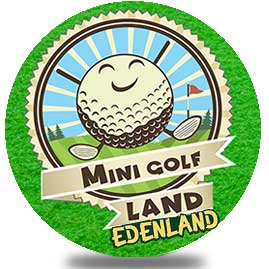 Minigolf Land is the newest activity in Edenland Park and it is especially dedicated to families with children who, besides the silence in the middle of nature, only 20 minutes from Bucharest, can also enjoy a moment of fun and relaxation by playing a minigolf, along with their loved ones.
The tracks have a well chosen and defined theme, with loops and creative obstacles ready to stir up your imagination and good mood. The colorful interior decoration is made to fascinate and entertain, with small surprises at every step, specially created for you.
Minigolf is an active fun game, not a sport, you do not need talent or experience in this sense, anyone  can play with family, friends or work colleagues any day, in the weekend or during the week. It is ideal for improving logic, hand-eye coordination, concentration, dexterity, and analysis and logic plus many other utilities that help in everyday life.
Teambuilding events and activities for kindergartens, schools can also be organized, having a fun and different concept, specially designed to bring team members or departments closer together, to work in teams and… to actively socialize.
How to play?
The minigolf is played on the special ground, with approved ball and golf clubs.
The aim of the game is to put the ball from the starting point indicated in the hole, from as few strokes as possible, the most important is to have fun. If you are very competitive, you can ask for more detailed rules from the Minigolf staff, the rules are simple and easy to follow. Our staff is always at your disposal and we will always receive you with the smile on.
The average duration of a game is 5-10 minutes depending on the skills of each person.
Mentions: In the event that weather conditions do not allow, the minigolf field will be closed to the public.
Disabled people with valid certificates have free access.
Costs
20 lei person / game
Family package: 50 lei for 3 people.
If you want personalized offer for teambuilding or kids parties, you can write to minigolfevents@gmail.com.
Costs are expressed in Lei and the company does not apply VAT.
Opening hours
Mondey – Friday – 12:00 am to sunset
Saturday, Sunday & Legal holidays – 11:00 am to sunset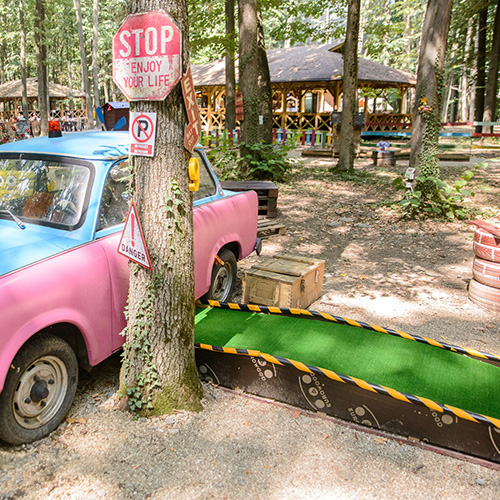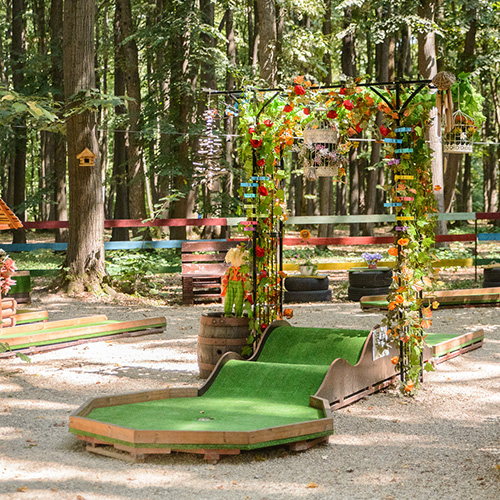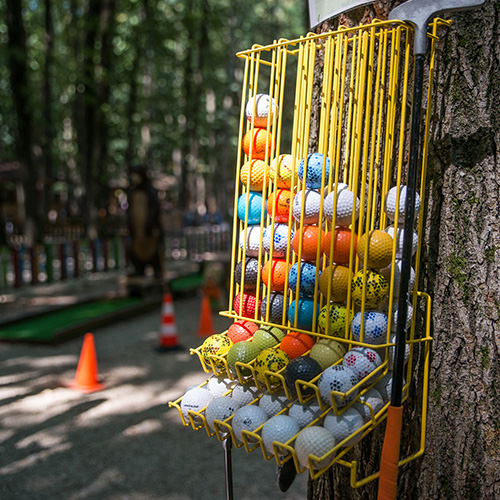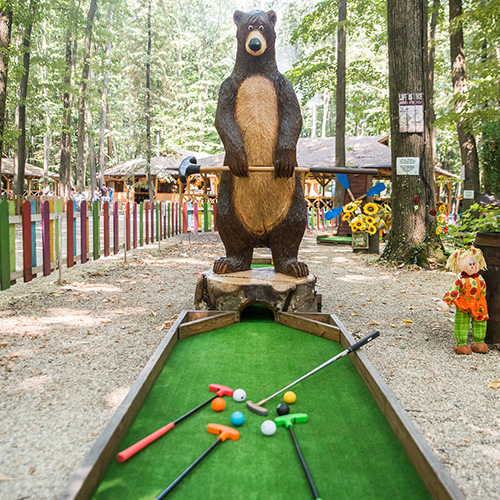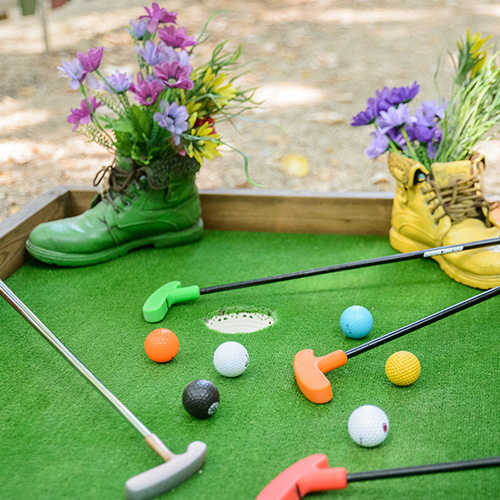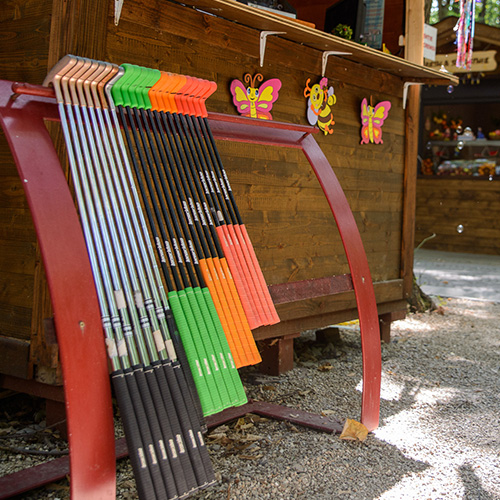 Contact
Edenland Park – 12 Cantonului, Balotesti, Ilfov
Phone: (+4) 0729 335 347
E-mail: minigolfevents@gmail.com